L'ANIMALE
A film by Katharina Mückstein
A 2018, 96 min.
1:2.39
Fertiggestellt
Synopsis
L'ANIMALE is a film about the contradictory forces that guide our lives: desire, passion, and reason.

Riding on their tuned-up bikes, Mati and her posse of male friends intimidate their neighborhood and harass the girls. In their village, they rule. But when her closest pal Sebastian falls in love with Mati and her enemy Carla unexpectedly turns into a friend, Mati is in danger of losing her standing among her male friends. Meanwhile Mati's parents have a decision to make: What's more important, appearances or reality?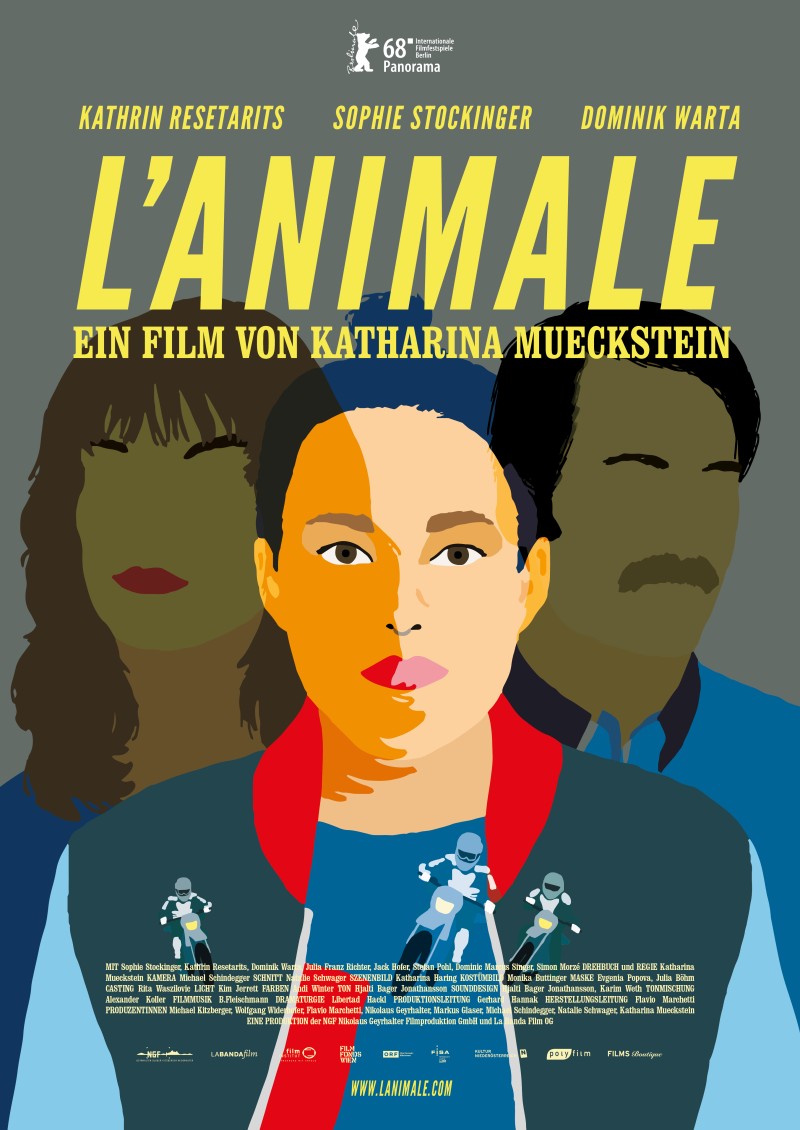 Credits
 
with:
Sophie Stockinger
Kathrin Resetarits
Dominik Warta
Julia Franz Richter
Jack Hofer
Dominic Marcus Singer
Simon Morzé
Stefan Pohl
a.o.
 
Director, Script:
Katharina Mückstein

Photography:
Michael Schindegger

Editing:
Natalie Schwager

Set Design:
Katharina Haring
 
Costume Design:
Monika Buttinger
 
Make-up Artist:
Evgenia Popova
Julia Böhm
 
Casting:
Rita Waszilovics
 
Light:
Kim Jerrett
 
Colour Grading:
Andi Winter
 
Sound:
Hjalti Bager Jonathansson
 
Sounddesign:
Hjalti Bager Jonathansson
Karim Weth
 
Sound Mixing:
Alexander Koller
 
Music:
B. Fleischmann
 
Dramaturgy:
Libertad Hackl
 
Production Manager:
Gerhard Hannak
 
Executive Producer:
Flavio Marchetti
 
Producers:
Michael Kitzberger
Wolfgang Widerhofer
Flavio Marchetti
Nikolaus Geyrhalter
Markus Glaser
Michael Schindegger
Natalie Schwager
Katharina Mückstein

Production:
NGF - Nikolaus Geyrhalter Filmproduktion GmbH
La Banda Film OG

With support of:
Österreichisches Filminstitut
Filmfonds Wien
ORF Film/Fernsehabkommen
FISA - Filmstandort Austria
Land Niederösterreich Kultur
Download
Please be aware that these photos are available exclusively for work associated with the film, duplication for use elsewhere is prohibited without express permission.
© Nikolaus Geyrhalter Filmproduktion GmbH
Awards
Grand Diagonale Prize for Acting, Diagonale, Festival of Austrian Film, Graz (2018)
Best Film Award, International Feature Competition, Seoul International Women's Film Festival (2018)
Audience Award, 3rd Place, Feature Film, Berlinale, Panorama Spezial (2018)
Golden Eye Award for Best Film, Zurich Film Festival (2018)
Six nominations (Best Feature Film, Best Actress, Best Cinematography, Best Music, Best Editing, Best Sound), Österreichischer Filmpreis (2019)
Award for Best Score, Österreichischer Filmpreis (2019)
Best young actress: Sophie Stockinger, ROMY Award (2019)
Festivals
Berlinale, Panorama Spezial, 2018
Diagonale, Festival of Austrian Film, Graz, 2018
Bolzano Film Festival Bozen, 2018
Lesbian Filmfestival Freiburg, 2018
Gay Filmweek Freiburg, 2018
Festivalul Filmului European Bukarest, 2018
Valencia International Film Festival, Cinema Jove , 2018
Festival International du Film de La Roche­-sur­-Yon, 2018
a.o.
with support of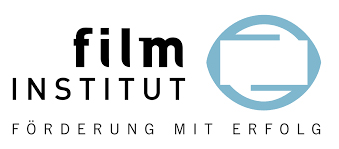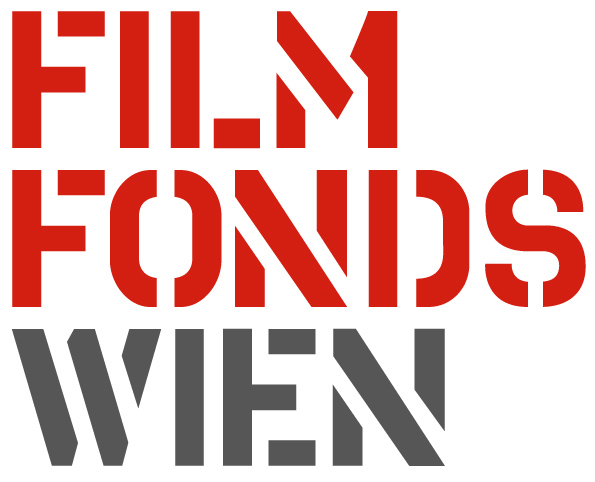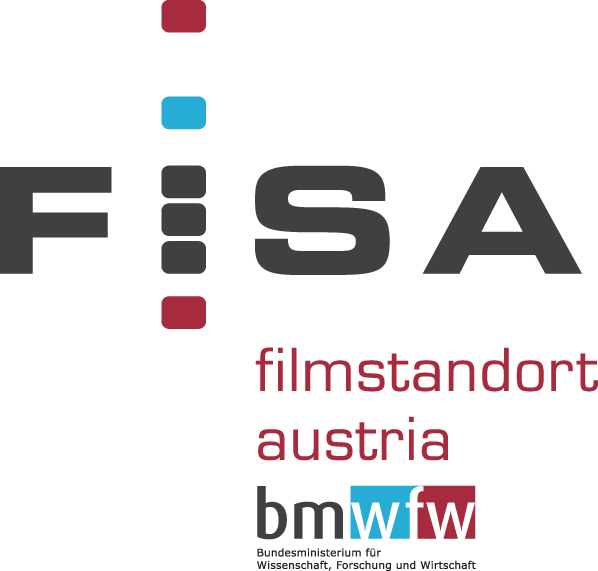 Production